John Varvatos
presents
KALEO
PreFall 2022
John Varvatos welcomes Jökull Júlíusson of the Grammy nominated band KALEO to the JV
family for our PreFall 2022 campaign
A sound born in Iceland that has since rumbled onto the international scene, JJ combines a
deep soulful spirit with an eclectic mix of blues, rock and rootsy experimentation.
Bringing a steady, pulsing energy with signature style, he commands the stage with a
confidence and ease that exemplifies the John Varvatos spirit.
For our Pre-Fall campaign, we traveled to Nashville, Tennessee – a city deeply rooted in music,
where JJ & KALEO played the legendary Ryman Auditorium.
As a passionate and personal singer/songwriter, JJ embodies the traveling musician, with a
guitar and story to tell. With a tribute to older times by way of rail, we pull the curtain back on
his process and highlight his unique sound along the journey.
JV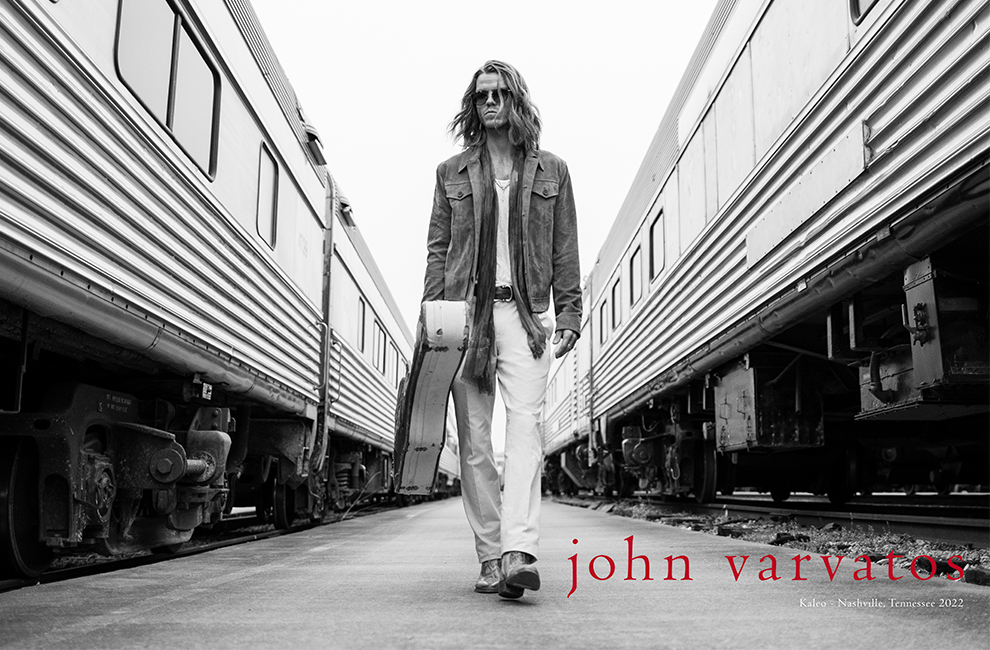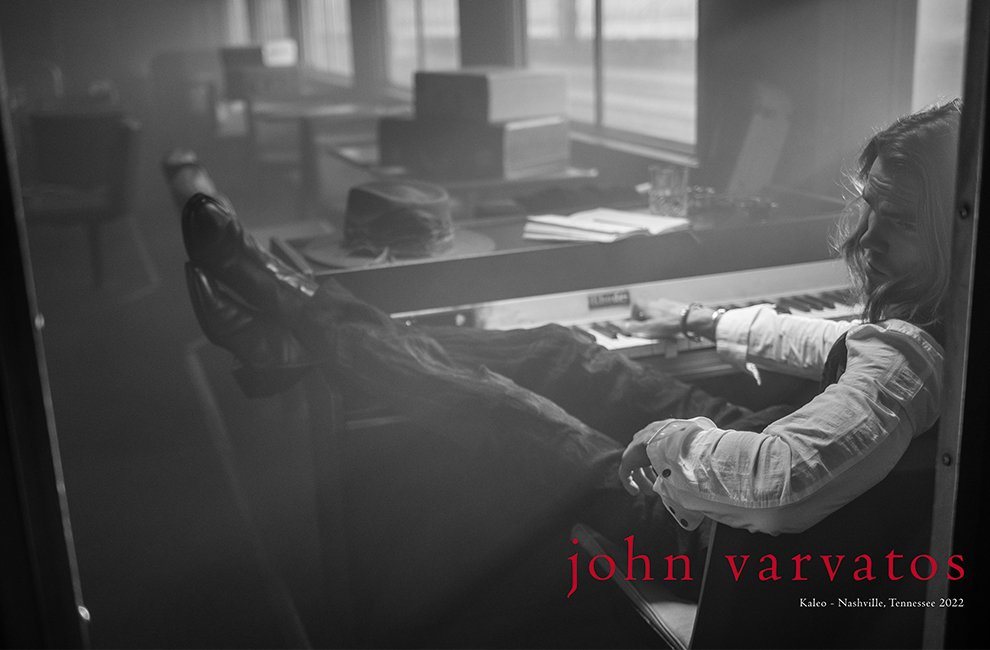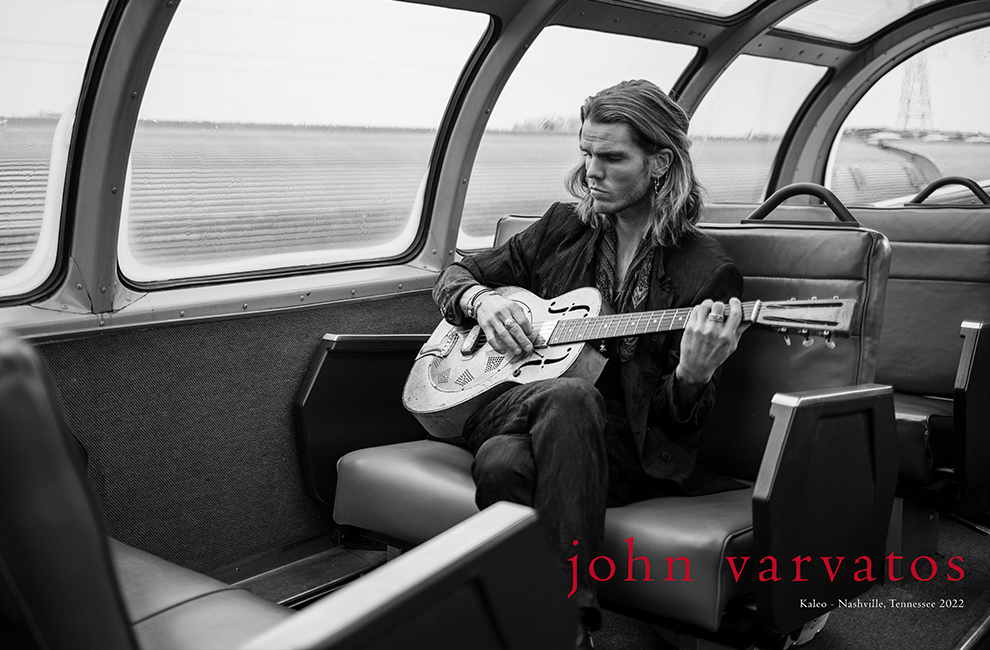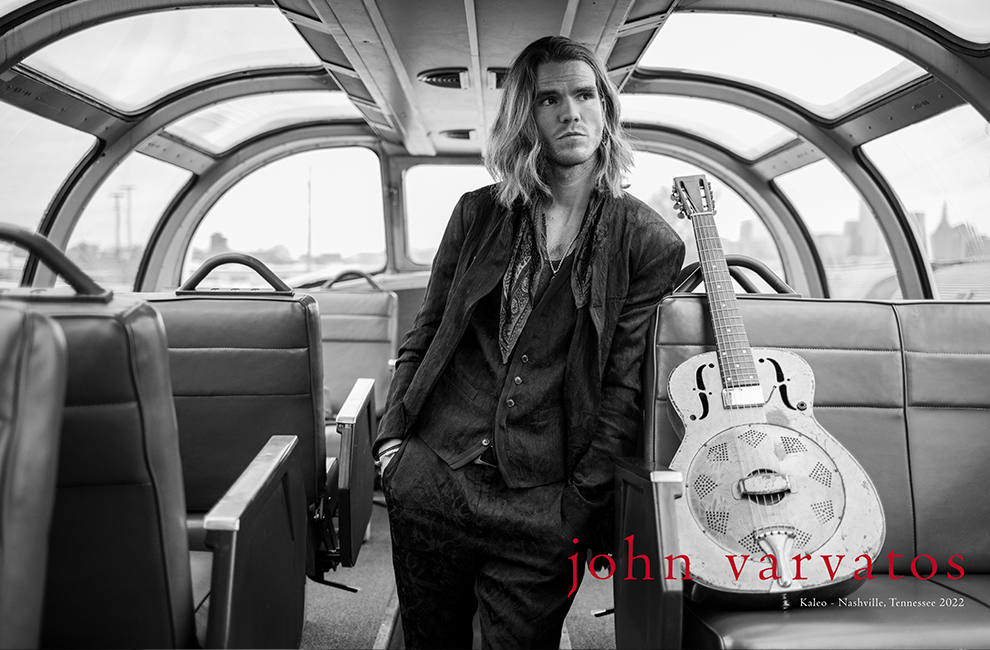 PRE-FALL 2022 CAMPAIGN
John Varvatos
presents
KALEO